Take advantage of cash back rebates currently offered by 'Natural Gas' and 'Australian Gas Network'.
Stylish Designs. Simple Installation.
Embrace your living space.
Contact Us
An insert from Jetmaster Fireplaces is one of the fastest, cost-effective ways to keep you & your family warm this winter. From open wood providing radiant heat and convection warmth, to convenient gas, electric and incredibly efficient slow combustion inserts, we have a stunning array of fires to suit.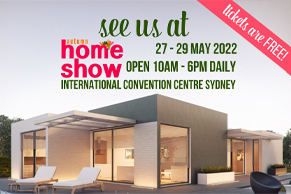 The Sydney Home Show
The Sydney Home Show is back for 2022!
Learn More
Come see us at the Sydney Home Show, May 27th - 29th.