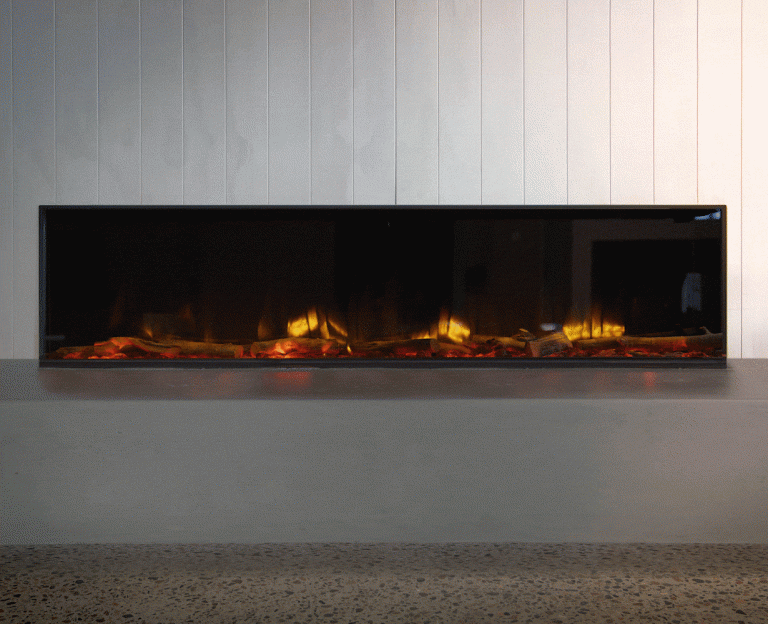 Electric
Polaris 1600E
The Polaris electric range offers a stunning ultra-realistic flame, which has been achieved by carefully modelling the fuel bed from actual logs sourced from woodlands.
At 1.6 metres wide, the 1600E is ideal for large feature walls and room dividers.
Imagination is the only limit to what can be achieved when installing these fires.
You can create a fire look, which is completely unique. Whether that's toning down the flames to showing red-hot embers on the fire bed, or maybe you want a strong, fast flame (there are 5 flame speeds) to warm a room on a cold evening – it's totally up to you.
Features
Realistic flame effect. Choice of 3 flame colours
5 flame speeds
Active glowing ember fuel bed: 5 brightness settings
13 different colours
Setting that cycles through all options above
Hand painted logs as standard. No logs are repeated in a set, genuinely realistic look
The fuel bed also includes embers and bark
LED technology means low running costs and long life usage
Anti-reflective window on front and sides as standard
Accurate room temperature control
Remote thermostat in hand remote
1-2kW adaptive control (on board energy manager)
Daily and 7-day Programmable Heating
Electric
1600E
Firebox Sizing
A 1632
B 1600
C 633
D 400
E 110
F 325
G 220
H 315
I 15